Once created, Web 3 evidence is publicly

verifiable, immutable, and objective.
The development of technology has led to a revolutionary solution to the problem of recording legal events without the involvement of any trusted person. This allows us to create a service that is independent of any certifying organizations, data repositories,
and even from the company itself that provides this service.
The use of basic widely accepted standards allows the use of this technology throughout the world, without the need for special legislative regulation.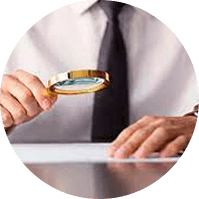 Immutable Proofs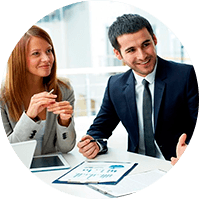 Publicly verifiable evidence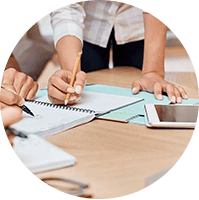 Independence from service providers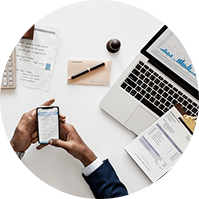 Without the involvement of trusted persons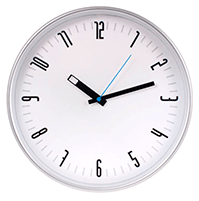 24/7 in any jurisdiction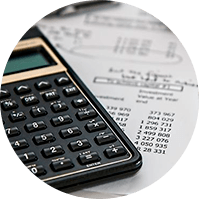 Low costs
Here at Silent Notary, we believe everyone should have the opportunity of recording legal events via their smartphone, offering 100% protection to a user on the spot or as they move around!
For Individuals
Unpleasant events happen in everyone's life, and often, the consequences could have been avoided if there had been proper evidence available. Around 7 billion of the world's population now own a smartphone, meaning a lot of issues can be logged via the help of a camera. Most people think when they take a picture or video of an event, it can be used as evidence in court. This isn't always the case. File metadata is quite easily changed, meaning your data could be challenged in court. This has always been the case until now. Silent Notary can do the hard work for you by making your evidence accepted in any court case you are involved in. Use our app as an additional protection layer of your rights. Think of it as an independent witness who is always with you in your pocket. You will have protection against falsification and any wrongdoing by having a notarized reliable witness on your phone. The presence of this reliable evidence in the majority of legal events usually means court visits are dramatically reduced!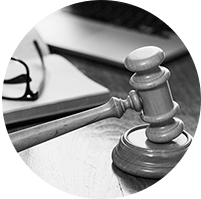 For all occasions, as an additional protection of your rights
Accidents, violation of your rights, defective goods, inadequate services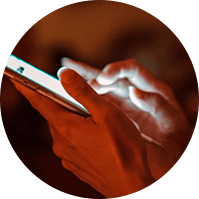 Very easy to use, just like your smartphone's video camera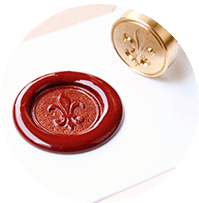 A certificate of digital notarization is issued for each case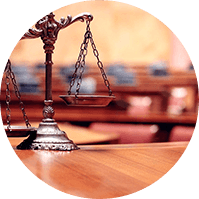 Each certificate is easy to verify and use to protect your rights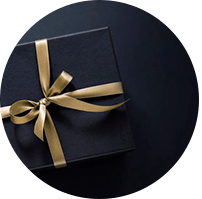 Free installation and several notarizations as a gift - enough to get you started
For Governments
Web 3 technologies can significantly increase the efficiency of government structures. The very nature of Web 3 technologies - publicity, verification, trust - are complementary to public administration structures. Here is a small selection of areas that our solution can be applied to: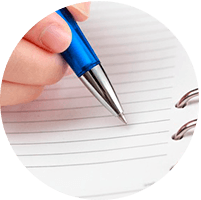 Maintaining registers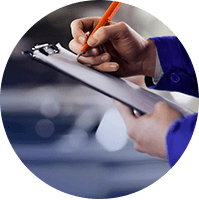 Carrying out inspections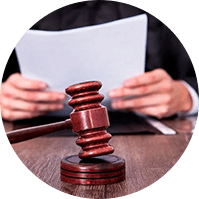 Fixing violations of the law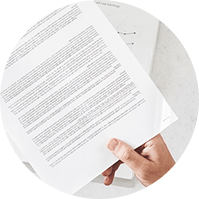 Recording of document approvals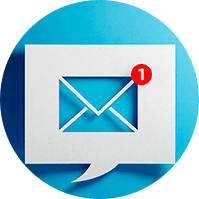 Fixing citizens' appeals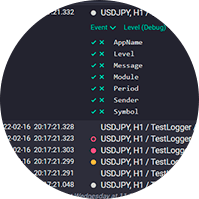 Communication logging
Here, at Silent Notary, we use the integrated private UBIX blockchain to process notarization transactions.
All entries and transactions will be held on state servers. We use standard widely used cryptographic protocols, and there is no need to develop special legislative regulations to use the technology.
Partners
The following are our partners with whom we will develop disruptive technologies for various industries:

Acceleration Group
Where Blockchain Technology Meets the Construction Industry
SilentNotary and Acceleration Group - a leader in BIM technologies and manager of complex construction projects - announced a partnership in January of 2021. The Acceleration Group managed the construction of 52 covid-19 hospital buildings with a total area of 60,000 m2 in just 45 days.

Langia
Notary Solutions for the "Metaverse of Language Services"
Silent Notary and Langia - an advanced certified translation and interpretation platform powered by ai word count for instant quoting and seamless project assignment system - announced a partnership in January 2022. Langia works with over 12,000 certified and professional translators and interpreters fluent in 176 languages.

Testedweb
AI-verified online reviews & content ownership via smart contracts
Tested web is a Web3 online reviews and intelligence marketplace eliminating fake and malicious reviews via behavior and ai analysis. The platform provides users content ownership via its web 3 structure, where users own their content, moderate via smart contracts and they also earn reward points for every activity on the marketplace. Silent Notary is placed on top of the existing TestedWeb set up to add another layer of validation for the source of every action taken.